2022 LDV T60 Max Luxe review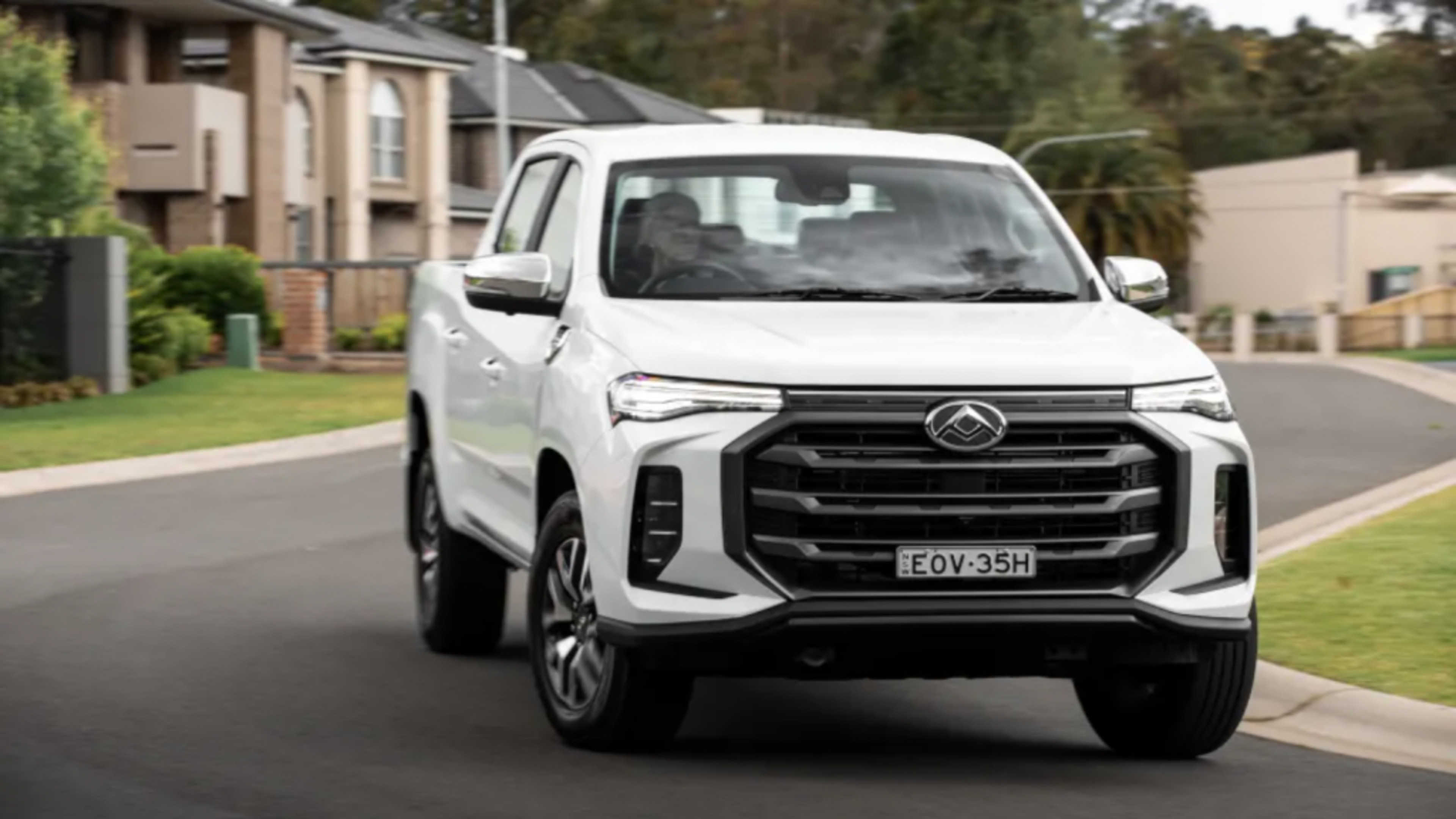 The outgoing LDV T60 impressed us with its mix of standard features and undoubted value. An impressive effort means the new version has a lot to live up to. Let's check out the new 2022 LDV T60 Max Luxe to see if it can improve on the quality and value of the outgoing model.
There's no newsflash in the comment that the dual-cab segment is both sharply competitive and heavily supported in terms of buyer choice. Everyone wants a piece of what is now the prize-fight slugfest for the hearts, minds and most importantly wallets of Australian buyers.
While the usual suspects remain the heavy hitters, and rightly so, challenger brands are starting to make a serious dent in the segment. Reasons for that vary, but something that started as a savvy choice for the budget-conscious is quickly becoming a smarter choice than ever.
Top of that list for the last few years has been the LDV T60, with a solid all-round offering, strong warranty, sharp pricing and better than expected dynamics. Now, we're testing the facelifted model, which gets new design, updated technology inclusions, and a power boost courtesy of a second turbocharger for the 2.0-litre diesel engine in the 2022 T60 Max Luxe variant we have at launch.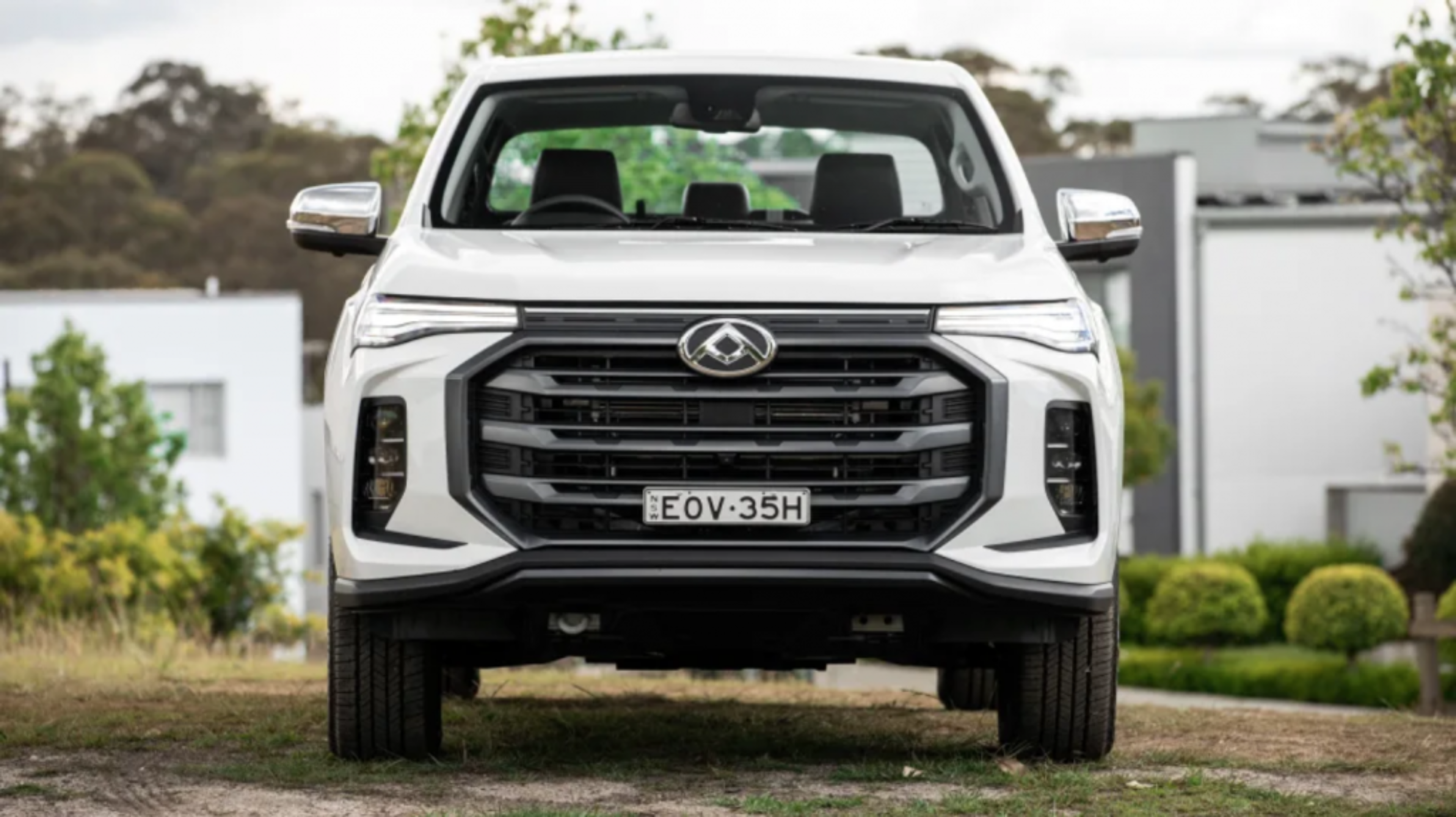 The front end has been redesigned, along with tougher-looking wheel arch trim and new alloy wheels. There's also a new tailgate design, with the trim garnish ensuring people behind you will know exactly what you're driving. It's certainly no shrinking violet the T60, let's put it that way.
Luxe also gets a black front guard vent, and grille, as well as chrome door mirrors. Furthering the bulk of the standard equipment offering, there's a quality spray-in tub liner, 750kg payload (935kg for the T60 Max Pro) and 3.0-tonne tow capacity. Clever steps at the outer edges of the tray make sense in this segment too.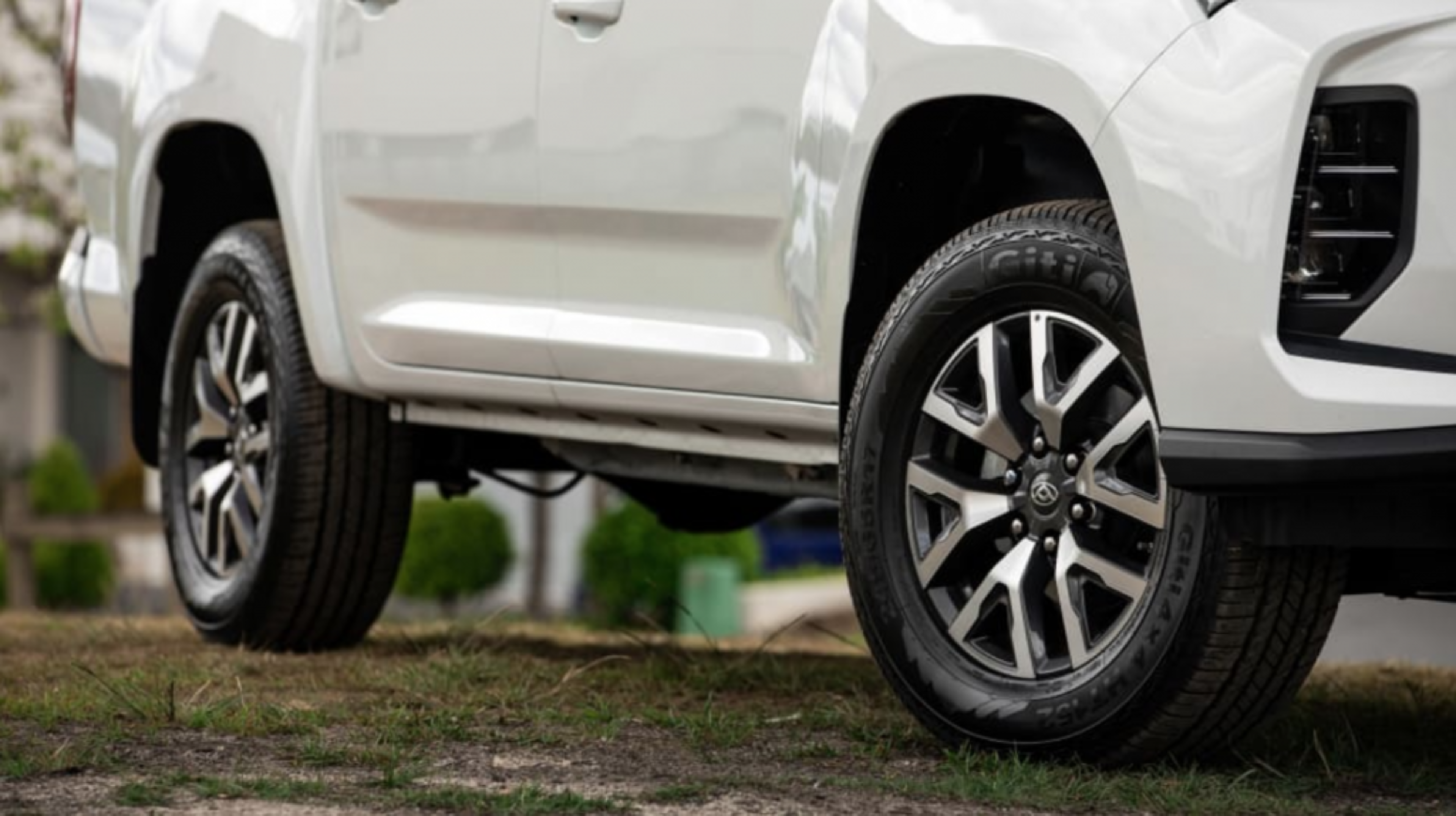 Pricing is the headline ticket, and if we look at the high end of the dual-cab segment, the Max Luxe's drive-away price of $40,490 for the automatic is razor-sharp if you're an ABN holder. LDV actually lists its competitive set a little differently to the way we see it, but if you look at the well-equipped variants from the mainstream, the price differences are stark.
LDV lines its T60 Max Luxe up against the Ranger XL and HiLux SR, which start from $52,690 and $50,645 respectively, both before on-road costs. While you could argue that the T60 doesn't ultimately deliver the refinement and match the safety of the best in the segment, we think on standard features it lines up against more expensive variants from the mainstream.
On that note, the HiLux SR5 starts from $58,690, Ranger 2.0-litre XLT starts from $61,190, Navara ST-X starts from $55,770, and even the segment's bargain buy, Triton GSR, starts from $53,240. Those prices are all before drive-away costs too.
Residual value is hard to speculate on, and business buyers are nothing if not astute, but with that speculation taken into account, you can't argue with the value offered by the LDV. It doesn't get everything that the best in segment get, more on that in a minute, but it is undoubtedly well-equipped.
At launch, we liked the comfort afforded by the interior. Visibility is broad, seat adjustment is extensive enough to suit just about every height of driver, and the relationship between seat and steering wheel is good too.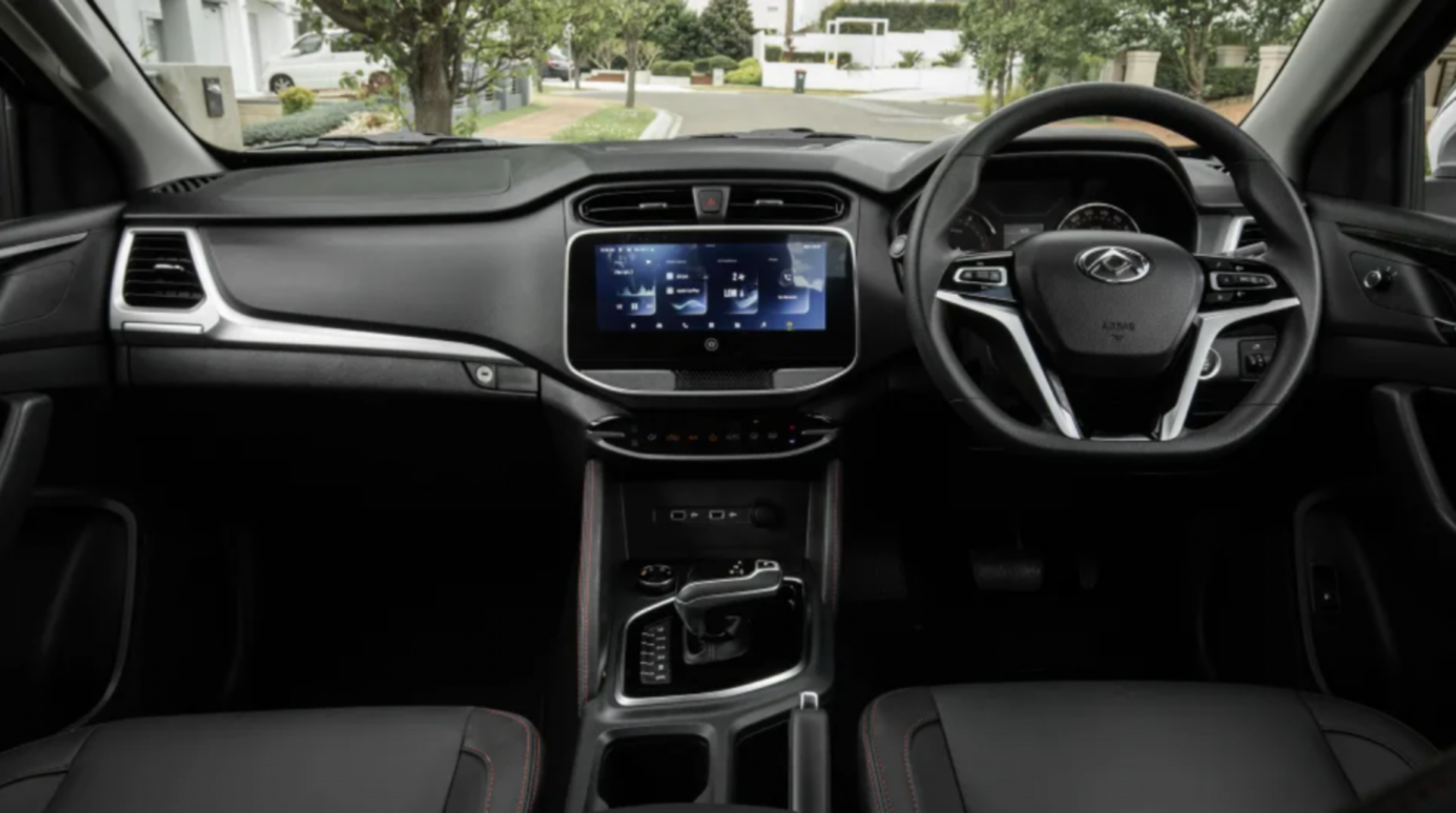 The height-adjustable steering wheel helps here, but reach adjustment would be a good addition. The two front seats get six-way electric adjustment with heating and leather trim. The leather trim is not the most sumptuous in the class, but it's a noteworthy inclusion given the asking price.
Features like an auto dimming rear-view mirror, cruise control, steering wheel controls, sunglasses holder and two useful cupholders add to the day-to-day amenity of the cabin for those of you working out of your dual cab.
You can tell the cabin has been refreshed from the outgoing model if you're familiar with the old T60, and the changes work well to make buyers who are upgrading feel like they've gotten a good deal. There's even a vanity mirror, something not all dual cabs offer, and a feature your passenger will probably appreciate.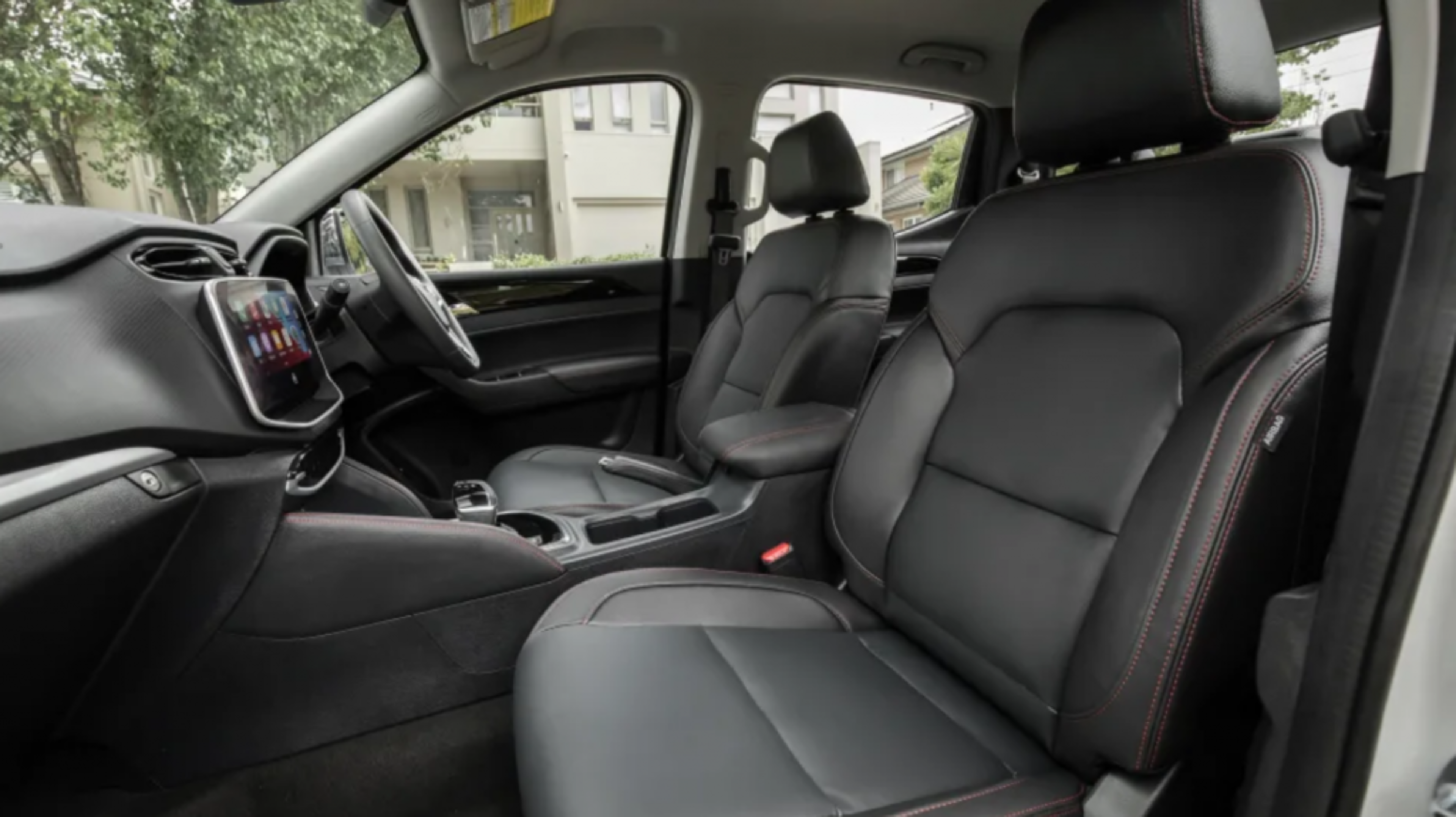 HVAC controls now sit in a neat section beneath the infotainment screen, and once you work out which control is where, it's an easy system to adjust. In the second row, the room for passengers sits about where we'd expect it to for the segment. Three tall adults across the second row will work, but you wouldn't want to head off on a 1000km drive necessarily.
We don't get the opportunity to take a long trip like that for a launch drive, but the T60 looks to be a solid proposition for family road trips, and we'll test that when we get one into the Drive garage for a longer test.
Infotainment and Connectivity
The system is headlined by the excellent 10.25-inch infotainment screen, which is clear and mounted right where you want it in terms of line of sight. The six-speaker audio system does a decent job without being as good as the best in the segment. AM/FM and Bluetooth connectivity are all part of the suite, and we tested both Bluetooth and Apple CarPlay without issue.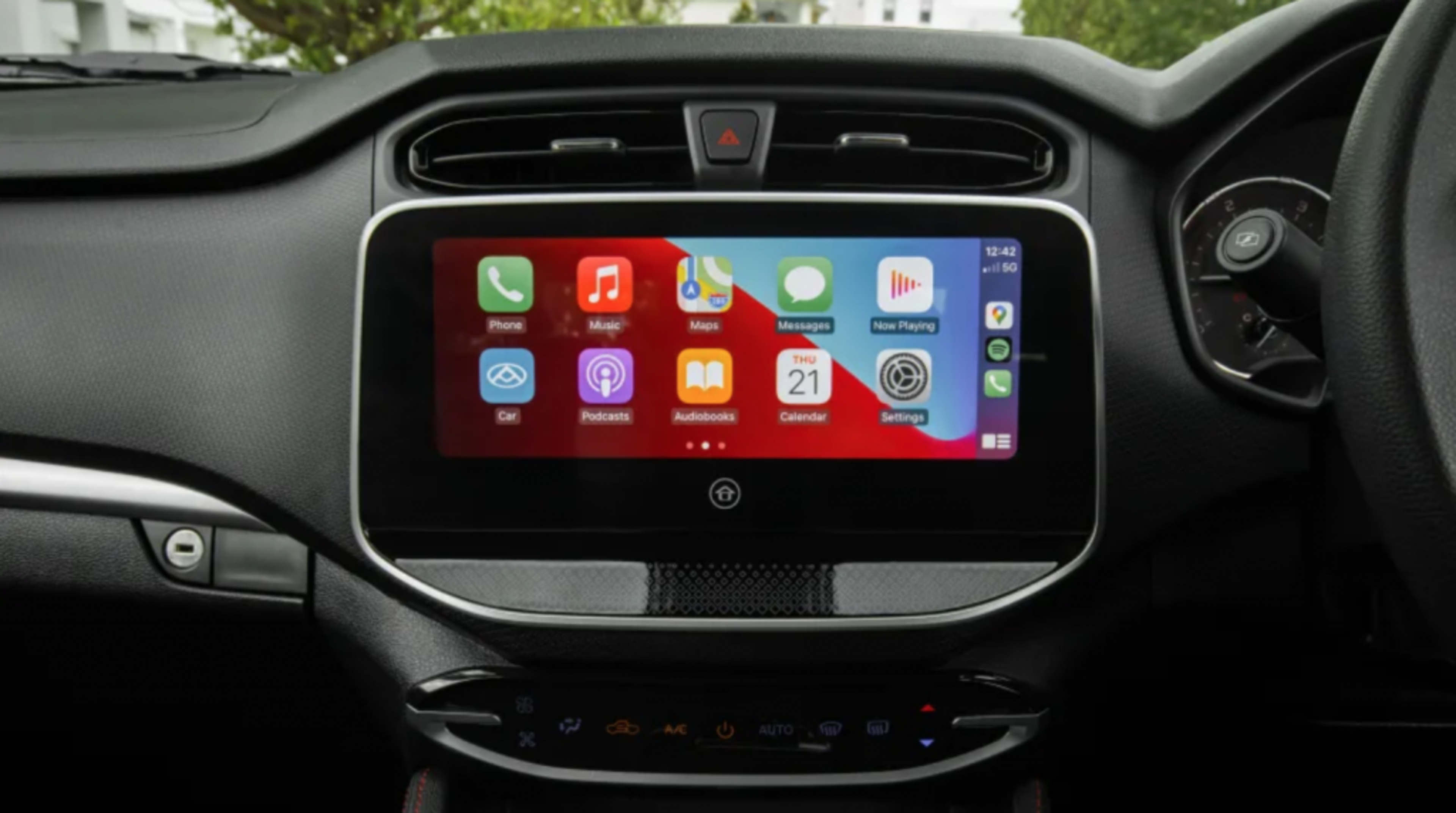 The smartphone connection via Apple CarPlay was crisp, responsive and didn't drop out once on test. Android Auto is also included in a mirroring capacity.
Two USB sockets mean there's one more than most of the dual cabs offer, and there's a 12V socket as well. For mine, LDV has taken care to include a system that works responsively and reliably, and looked at the segment best as standards to aim for. The controls, the quality of the screen, and the way you interact with the system are all excellent.
The T60 Max Luxe carries the same five-star ANCAP rating as its predecessor, being a facelift of an existing platform. That result was awarded back in 2017. Six airbags are standard, along with EBA and EBD. Hill descent control is also standard, as well as LED DRLs, rear parking sensors, a rear-view camera, and fatigue reminder on both models.
Step up to Luxe and you also get a 360-degree panoramic camera, lane-departure warning and an on-demand rear diff lock for off-road work. The other feature we liked was the tyre pressure monitoring system. Very handy for work and off-road vehicles. Ideally we'd like to see front parking sensors and AEB standard as a minimum. That's especially the case now given how competitive the segment has become.
LDV's warranty affords competitive five-year/130,000km coverage, with the only better step a move to seven years. Still, five years is solid coverage in this segment. Buyers also get roadside assistance for that same period for added peace of mind.
The brand doesn't offer capped-price servicing, which is something we'd like to see added to an already competitive offering. Plenty of people are already looking at LDV as an option in this segment, and sharp servicing prices and a breakdown of costs would only add to that we think.
Interestingly, the Luxe auto we're testing here claims 9.3L/100km on the combined cycle, which is a little thirstier than the current best in segment. However, what could ultimately come down simply to fine fuel system tuning is actually acceptable in the real world. We saw a figure of 9.1L/100km on our combined test cycle, which is less than the LDV claim – and that doesn't happen often no matter which manufacturer you're referring to.
After some time on the highway following our regular test, that figure dropped down to 8.7L/100km. The best in segment will sit around the 7.9–8.1L/100km mark on our test loop for comparison.
These factors pale into insignificance, though, when you factor in the cost of entry. That point is impossible to argue. So far as new dual cabs go, the pricing for the LDV is well below any other price of admission.
It seems ridiculous to even have to mention it in 2021, but the LDV features something most dual cabs still don't - that is four-wheel disc brakes. You probably won't notice the difference until you really need them in an emergency, but it's a clever inclusion to the standard features list, and something that steps the game up for the other mainstream options.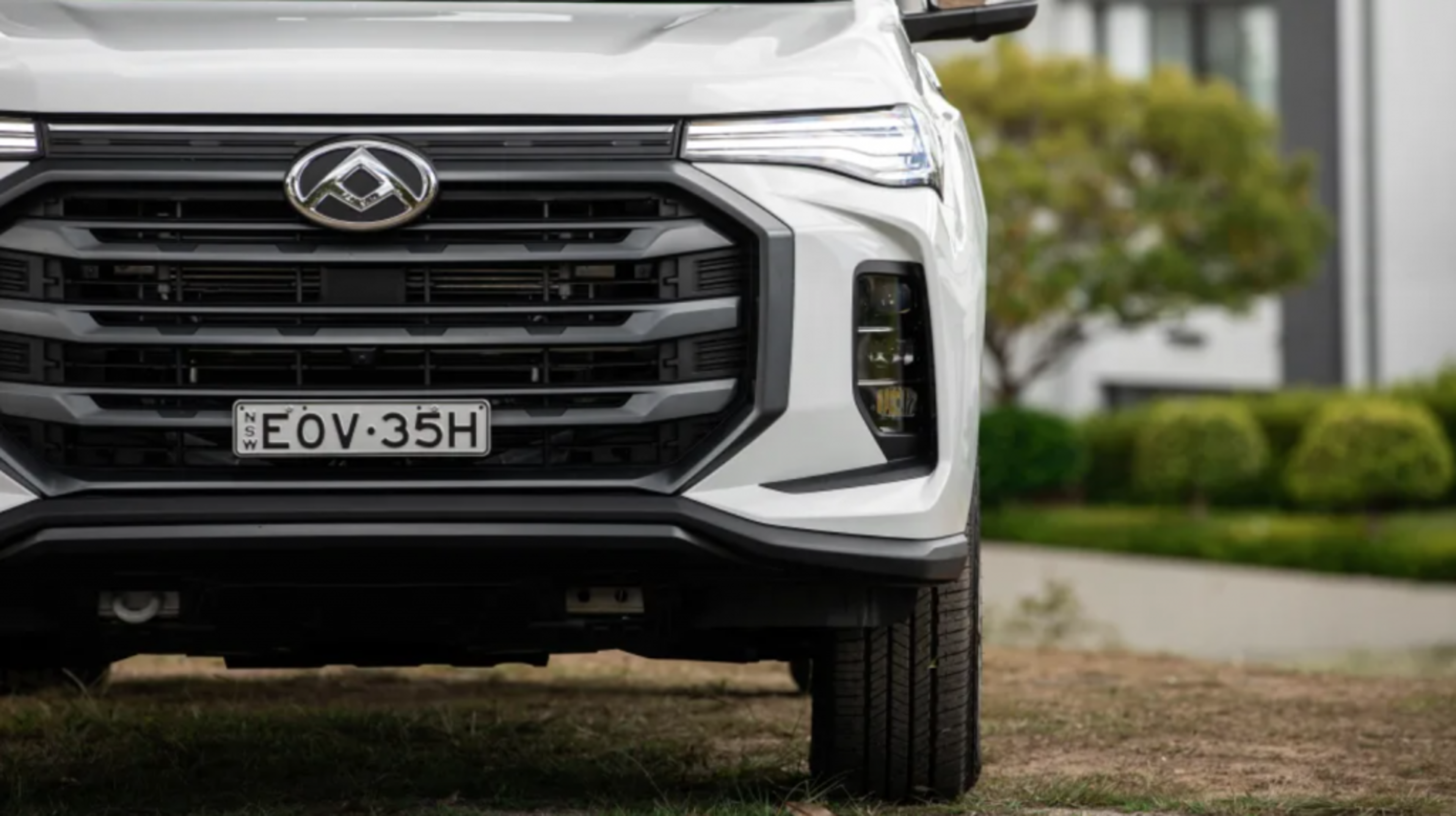 In terms of the negatives behind the wheel, we noticed a slight cough on light throttle applications, which we've fed back to LDV and is quite possibly a calibration issue that can be tuned out of the system. It didn't happen to all of us who tested it, and it didn't happen multiple times every drive either, but we did notice it.
We also felt some bind from the front axle when the driveline was in 'Auto' mode on sealed surfaces when making a tight turn. That's also been fed back to LDV and was remedied by switching over to 2H. Finally, at 100–110km/h, two of us noticed a very slight driveline vibration, which felt like it was at the rear, probably the tailshaft. That was another thing not every tester noticed.
There are plenty of positives to report, though. While the 2.0-litre four-cylinder bi-turbo diesel engine doesn't offer the outright refinement of the best in the segment, it's pretty punchy around town. When we say refinement, we mean the diesel clatter, which is more noticeable at idle and under load than the most refined diesel engines in the class.
Its 160kW and 500Nm are useful outputs in the real world, however, with peak torque available from as low as 1500rpm making for a swift getaway from a standstill. The T60 keeps accelerating through the rev range, too, not running out of puff if you ask it to swing out to redline.
The eight-speed auto is excellent. Smooth and quick to shift, it works well at any speed and doesn't go hunting for gears unnecessarily either. It's a ZF unit, so we've come to expect performance like that from that gearbox specifically. It's a step up from the old gearbox in the outgoing model, and makes the most of the engine.
The ride is par for the course in the segment, and would settle down with some weight in the tray, but Ranger Raptor aside, it's fair to say every dual cab in the segment could be 'better' in this regard. With that in mind, the LDV handles the urban road network well without being limousine-like. Cabin comfort is only ruffled by the nastiest bumps, which is something all other dual cabs suffer from.
The steering offers a neat balance between low-speed ease and high-speed firmness. It's easy to use around town, and doesn't waft or get too light at highway speed, meaning that a run down the freeway at 110km/h is as reassuring as rolling around town.
All in all, after our launch drive, the Max Luxe feels firmly tied down and competent - a platform that will work for buyers either around town or touring. We're looking forward to more specific, in-depth testing over the next few months post launch.
We're getting to the point with dual cabs like the LDV T60, where the only reasons you'll buy an established player are the badge and resale. Those, and a small percentage of refinement that the best in the segment offer, along with some safety features we'd like to see standard on the T60. The main items for Aussie buyers, though, will be that first point - badge and resale.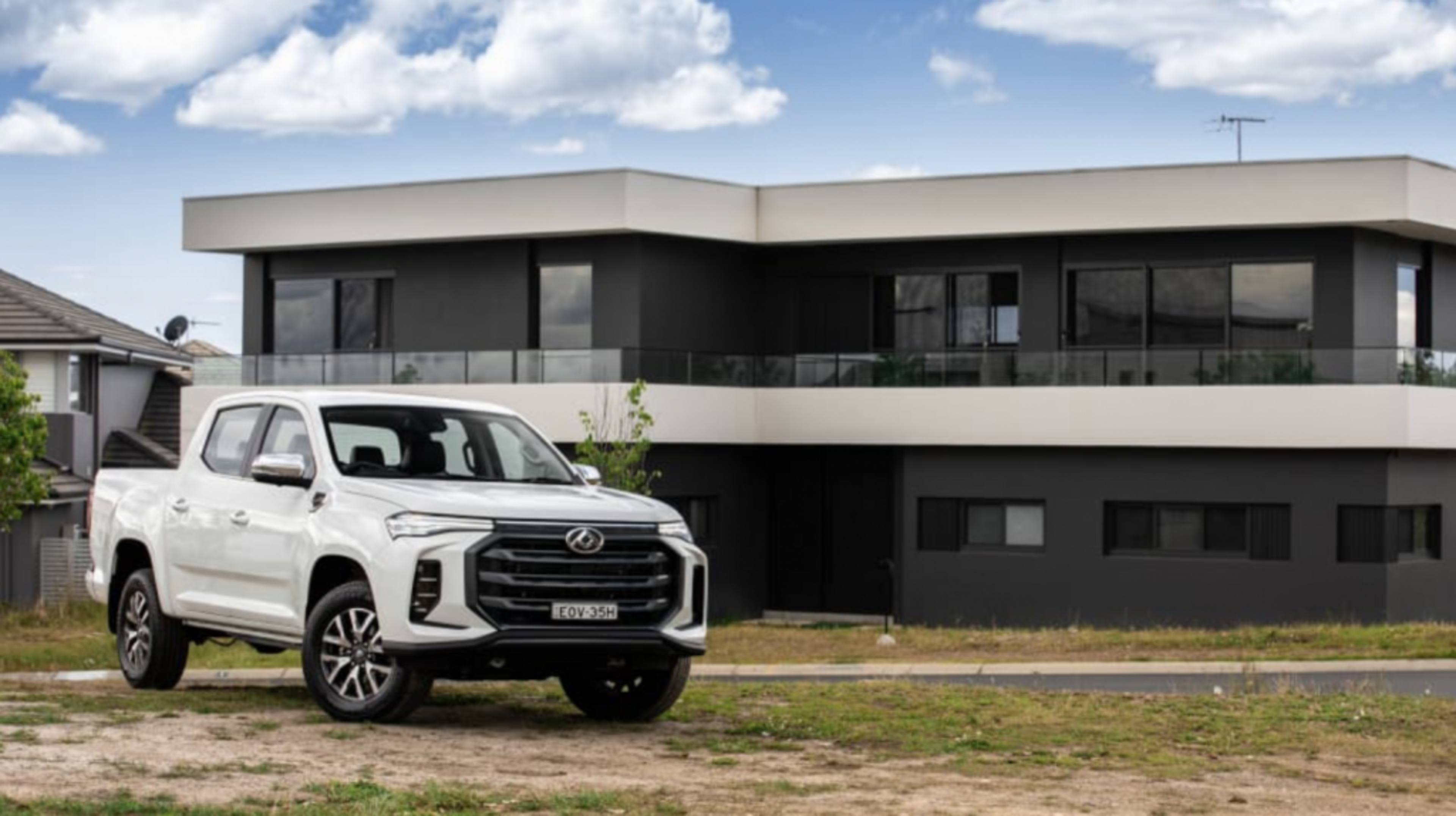 Such is the combination of standard features, safety, warranty, and improved driving quality, the T60 is rapidly approaching the ability of the regular (non sporty or off-road variants) dual cabs in the segment. This new T60 Max Luxe is an incremental step forward from the outgoing model, which proved to be popular and impressed us from the get-go.
It's not perfect, but it is incredibly good value for money and capable. People we speak to who have owned the outgoing T60 are already thinking about upgrading. We're looking forward to some more time behind the wheel, and some more in-depth testing following our launch drive.