Hyundai looks to continue TCR Australia winning streak at Winton Motor Raceway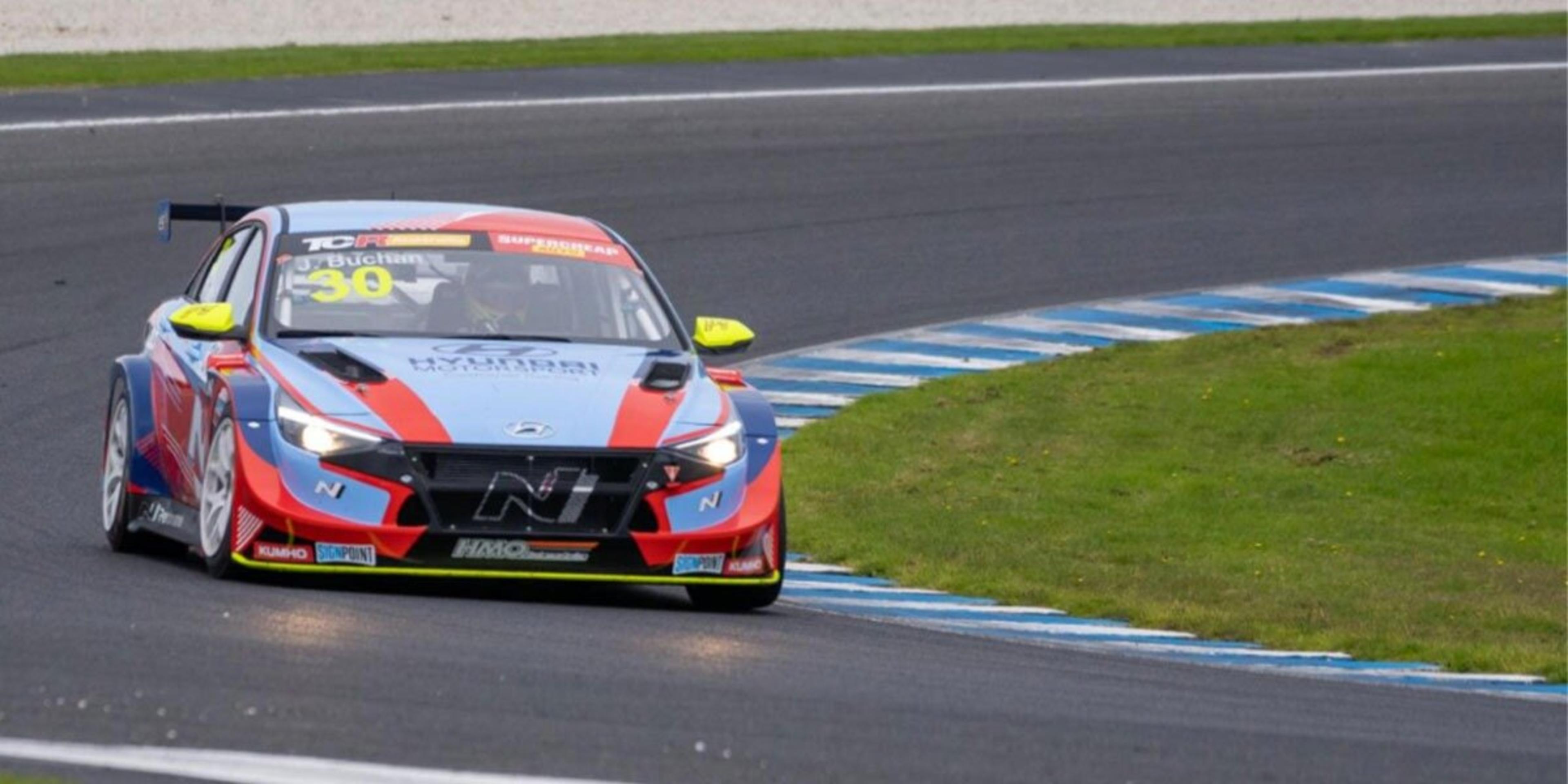 Tynan Motors - 7th June 2023
Hyundai hopes to continue winning streak at TCR Australia.
Round 3 of the series, the championship will be held at Winton Motor Raceway this weekend in the countryside of Victoria.HMO Customer Racing has won all four non-reverse start races so far this year. Bailey Sweeney doubled in opener at Simmons Tasmania's Plains and Josh Buchan topped the first pole position, most recently at Phillip Island the new generation Hyundai i30 Sedan N TCR scored his two wins in the last month.
Keep Reading to learn more!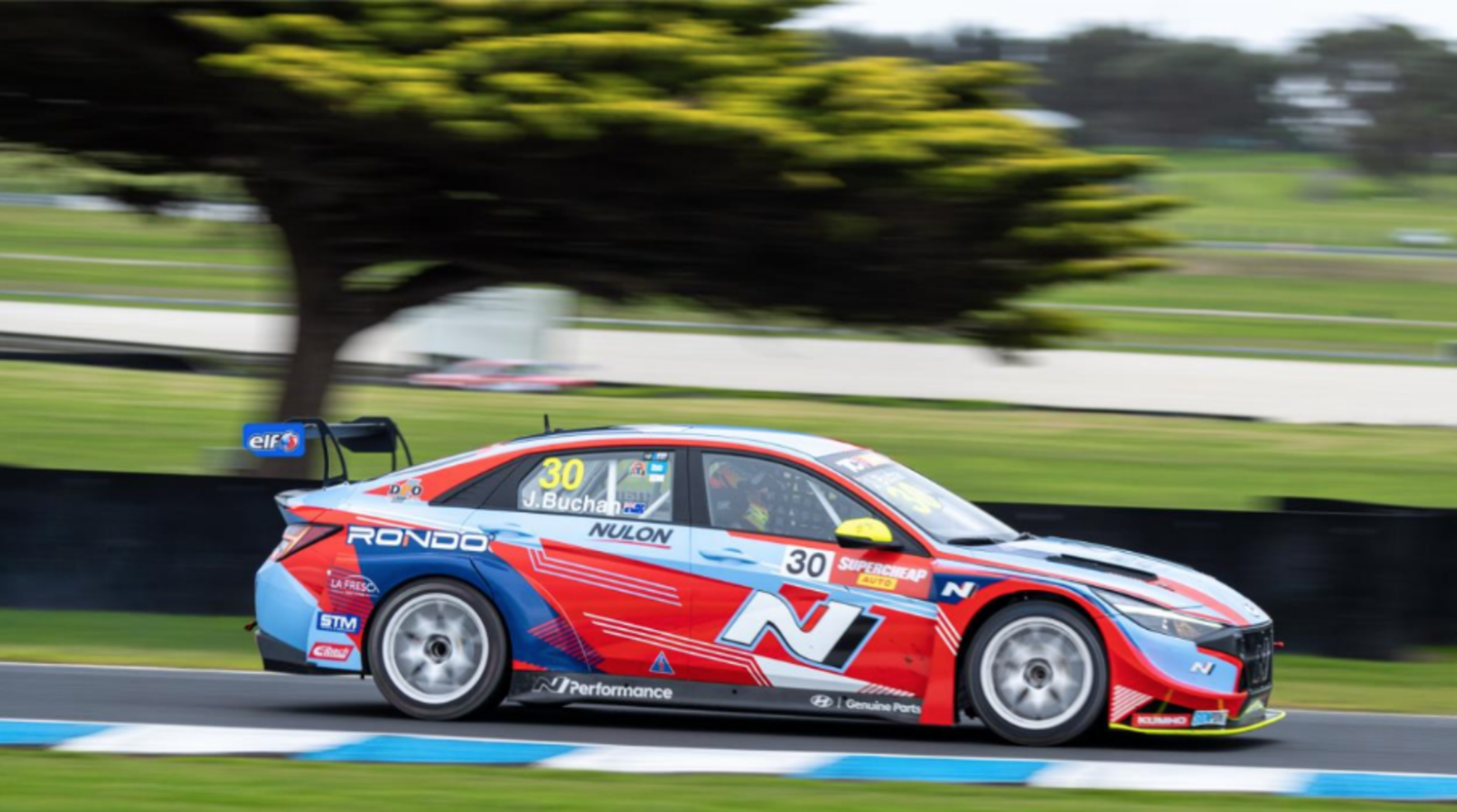 As a result, Sweeny extended his lead in the 2023 TCR Australia Championship while Buchan climbed to fourth on the drivers' standings and is now the highest placed Australian driver in the TCR World Rankings in 29th position.
"It was a great confidence boost for the whole team with the first race wins for the Hyundai i30 Sedan N TCR at Phillip Island," said Buchan."I think back to when I first started racing in TCR and I managed to take my first win in the fourth round, and we were jumping for joy. Now, even though we've accelerated that process by winning with the new car at only its third round, we still have our feet on the ground and immediately set our focus forward to ensuring we maintain that position as we head to Winton this weekend."That's a sign that our expectations are greater this year."
The tight and twisty nature of the 3.0km Winton Motor Raceway, located near Benalla in central Victoria, presents a totally different set of demands on the cars and drivers compared to the fast and flowing Phillip Island circuit. Buchan does not underestimate the challenges ahead.
At Philippe he had 40kg of success ballast as he had qualified on pole position. small island."This weekend's qualifying is very important for us, but I'm sure we'll make it through." I have a good racing car," he added.
Sweeney has never raced for Winton before but believes he can make a case for his skills. He's in great form, defending his championship lead this weekend, but he knows it's his. The Hyundai i30 N TCR has a proven track record of success. HMO Customer Racing takes pole position with Will Brown as he wins two race.
The only previous event of the TCR Australian Championship in Winton in 2019.HMO Customer Racing to complete two 30-minute practice sessions on Friday, tuning the car ahead of Saturday's qualifying and competing in the following three races of the weekend.
i30 Sedan N TCR – Josh Buchan
"I have never raced the TCR at Winton, but it is not an unknown track for us."Because it was at this track that we and I tested the Hyundai i30 Sedan N TCR for the first time. I did many laps of the course.
"It's certainly not the ideal track to accept the maximum weight penalty." very tight and technical. For us it means qualifying is very important and - wherever we end up going - I'm pretty sure you'll have to stick your elbow out to either attack, protect.
I'm sure we have a great race car and we have to solidify your position with a clean weekend."I'm not excited about the championship course yet. i know a few things about me my rivals will have something to prove this weekend but I want to stay out of trouble play with the slip when there's chaos around me. "
i30 N TCR - Bailey Sweeney
"I've never driven at Winton, but I've done a lot of laps there.""So looking forward to joining you this weekend, I must be really aggressive and thousandths of a second can make a big difference in qualifying, it will be really tough, a little like Simmons Plains."
"We know that the car and the team have the same winning speed that we had with Will Brown.So we are confident that we have the package to be competitive. The only variables are the weather that presents unknown hazards, of course i hope it's dry but I'm 100 percent ready to stick my elbow out and defend my position as we are at the top of the championship standings."