Learn more about the new Kia electric about to launch this quater – EV6.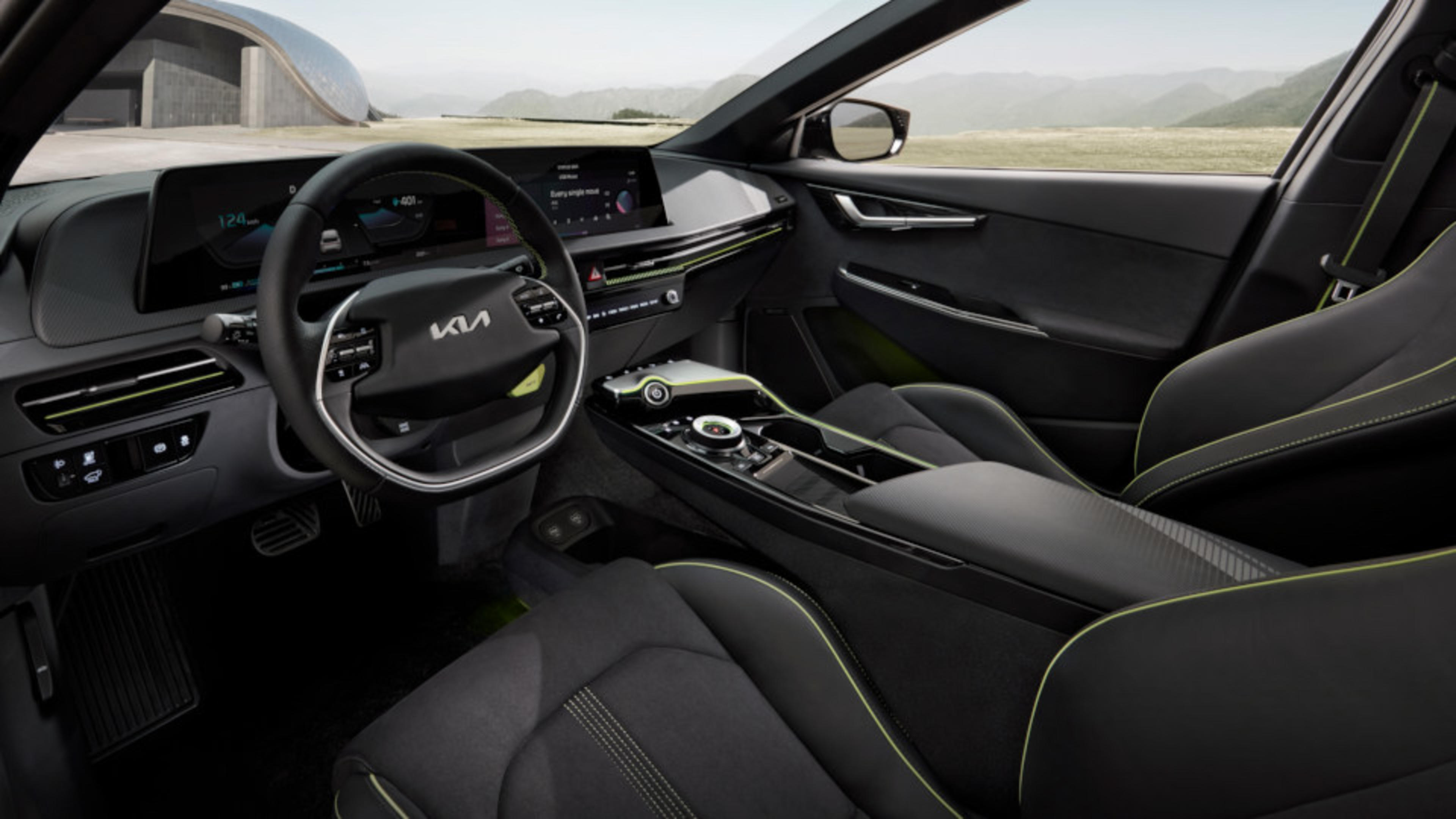 The hotly-anticipated 2022 Kia EV6 is not far away from landing in our Tynan Sutherland showroom this March 2022. Customers will have a choice of one long-range battery and two variants with allocations said to be limited.
All EV6 models in Australia will be "initially" powered by the larger of two batteries available overseas, a 77.4kWh pack, paired to a choice of single-motor rear-wheel-drive or dual-motor all-wheel-drive configurations - mirroring its Hyundai Ioniq 5 twin, also offered in Australia only with the larger of two battery sizes, initially in two allocations of up to 400 cars.
Single-motor models use a 168kW/350Nm electric motor, good for a 7.3-second 0-100km/h time, and up to 528km of claimed driving range according to Europe's WLTP test cycle. Meanwhile, dual-motor models develop 239kW/605Nm combined, translating to a 5.2-second 0-100km/h time and up to 505km of range.
For comparison, the related Ioniq 5 develops 165kW/350Nm and 225kW/605Nm in single- and dual-motor forms - owing to its smaller 72.6kWh battery, which can supply less energy – for 0-100km/h times of 7.4 and 5.2 seconds respectively, and 451-431km of WLTP range.
Details of equipment levels are yet to be confirmed, however expect plenty of standard kit to match its flagship positioning, including dual 12.3-inch interior screens, 19-inch alloy wheels, LED headlights and tail-lights, leather upholstery, heated seats, climate control, and a full suite of active safety technology including adaptive cruise control, autonomous emergency braking, and lane following assist.
The EV6 will mirror other Kia models in Australia in benefiting from a locally-developed ride and handling tune, using regional Victorian roads to tailor the new electric car's driving dynamics for Australian road conditions.
"One of the things we are always tuning for in Australia is large body movements on country roads at 100kms per hour and that is always manifested with high centre of gravity roll dynamic in conventional cars," said Graeme Gambold, Kia Australia's ride and handling engineer, responsible for developing 50 new Kia models over the last decade.
"Electric cars don't have as much of that, they have a lot of vertical movement, because of the weight but they don't have the lateral roll, so we can use that as a bit of a tuning tool,"
"Personally, as a chassis dynamist, I think the biggest part of that enjoyment is the width of the battery in the car. A typical ICE vehicle has an engine and a drivetrain that has a high centre of gravity but its all in the centre of the vehicle therefore it works like a moment in roll. But with a dedicated BEV, it has a big flat battery in it, so it has to lift the energy on the inside to actually upset the car, creating a very flat roll dynamic."
Are you looking forward to the reveal? Stay tuned for more information or call us today: 02 8559 0088.