Luxury Redefined: The Grand Cherokee 7-Seater and Its Premium Features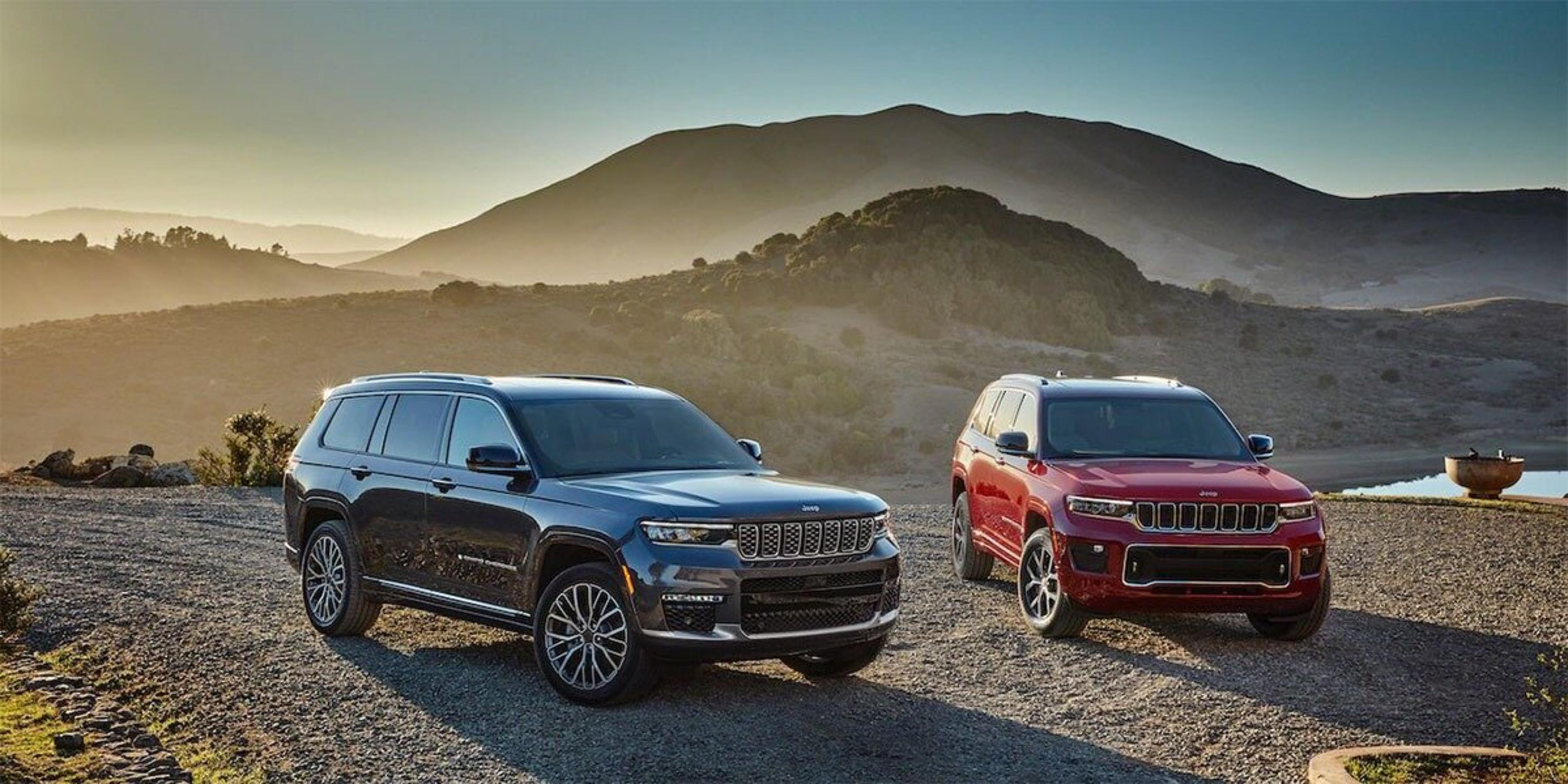 Tynan Motors - 31st May 2023
When it comes to luxury SUVs, the Grand Cherokee 7-Seater, sold at Tynan Motors Kirrawee and Albion Park, stands out as a pinnacle of sophistication and refinement.
Combining elegant design, advanced technology, and opulent comfort, this exceptional vehicle takes luxury to new heights.
In this blog post, we'll delve into the Grand Cherokee 7-Seater's premium features that redefine what it means to experience true luxury in an SUV.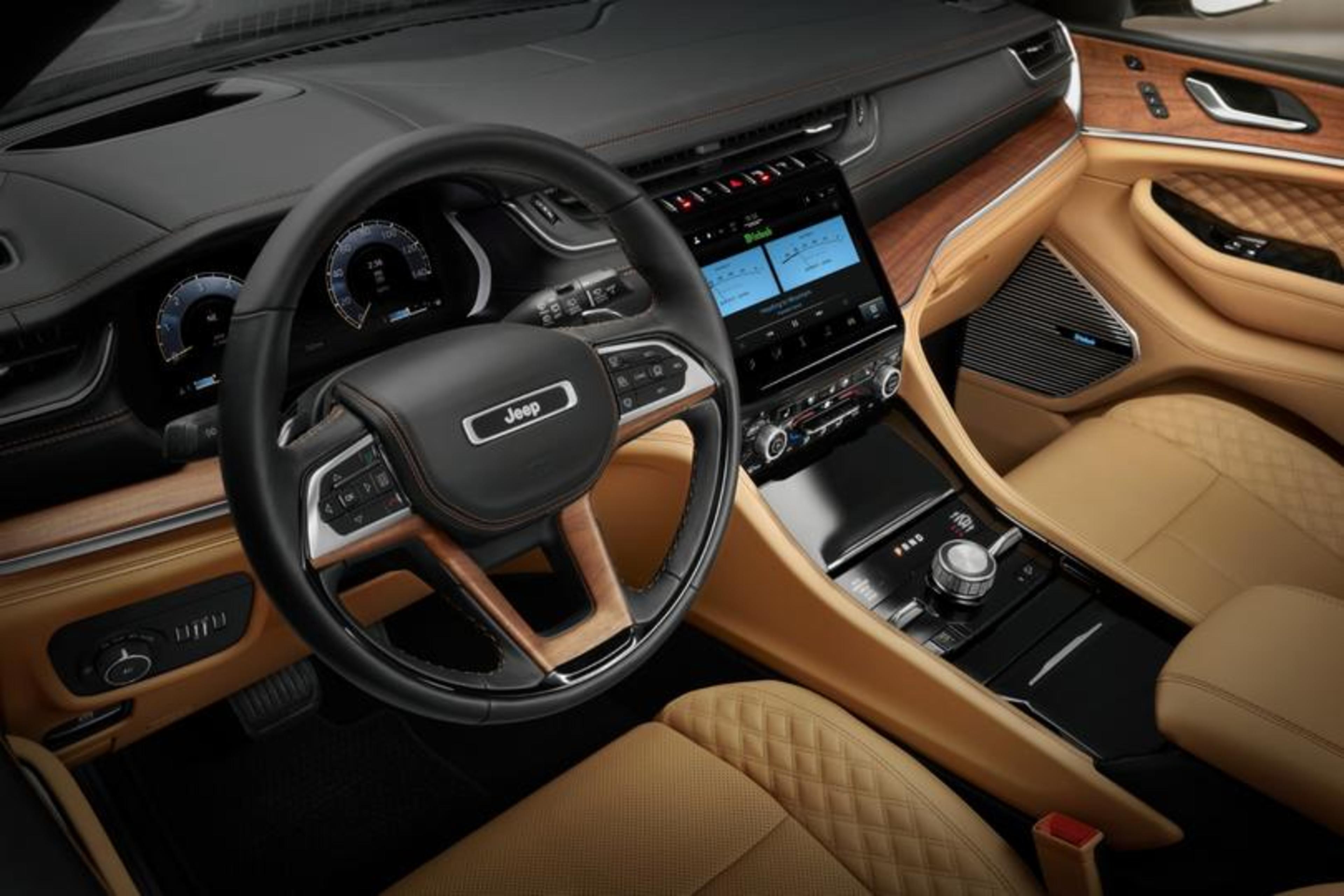 Impeccable Craftsmanship:
Step inside the Grand Cherokee 7-Seater, and you'll be greeted by a cabin that exudes luxury at every turn. The interior showcases exquisite craftsmanship with high-quality materials, plush leather seating, and refined finishes. Every detail is thoughtfully designed to create an ambiance of elegance and comfort, providing an indulgent experience for both the driver and passengers.
Advanced Infotainment System:
The Grand Cherokee 7-Seater is equipped with a cutting-edge infotainment system that seamlessly integrates entertainment, connectivity, and convenience. The large touchscreen display provides intuitive control over various features, including navigation, smartphone integration, and audio controls. With advanced connectivity options and premium sound systems, you can enjoy a truly immersive entertainment experience on every journey.
Exceptional Comfort and Versatility:
The spaciousness of the Grand Cherokee 7-Seater ensures that every passenger is treated to first-class comfort. The seating arrangements are designed with premium materials and ergonomic support, allowing everyone to relax and enjoy the ride. The versatile seating configuration enables easy adjustment and offers ample legroom and headroom for each occupant, ensuring a luxurious and accommodating travel experience.
Intelligent Driver-Assistance Systems:
Luxury extends beyond comfort and style, and the Grand Cherokee 7-Seater is equipped with advanced driver-assistance systems to enhance safety and convenience. From adaptive cruise control and blind-spot monitoring to lane-keeping assist and forward collision warning, these intelligent features provide an added layer of security and peace of mind, allowing you to navigate the road with confidence.
Enhanced Off-Roading Capability:
Luxury meets ruggedness in the Grand Cherokee 7-Seater, which is engineered to tackle off-road adventures with ease. The vehicle's advanced 4x4 capabilities, enhanced traction control, and adjustable suspension systems allow you to explore challenging terrains without compromising on comfort or performance. Experience the thrill of off-roading while indulging in the utmost luxury and refinement.
Sophisticated Exterior Design:
The Grand Cherokee 7-Seater boasts a bold and sophisticated exterior design that commands attention wherever it goes. From its sleek lines and muscular stance to its distinctive grille and LED lighting, this SUV embodies elegance and timeless style. The attention to detail in its design reflects the Grand Cherokee's luxurious appeal, making it a standout on both city streets and rugged landscapes.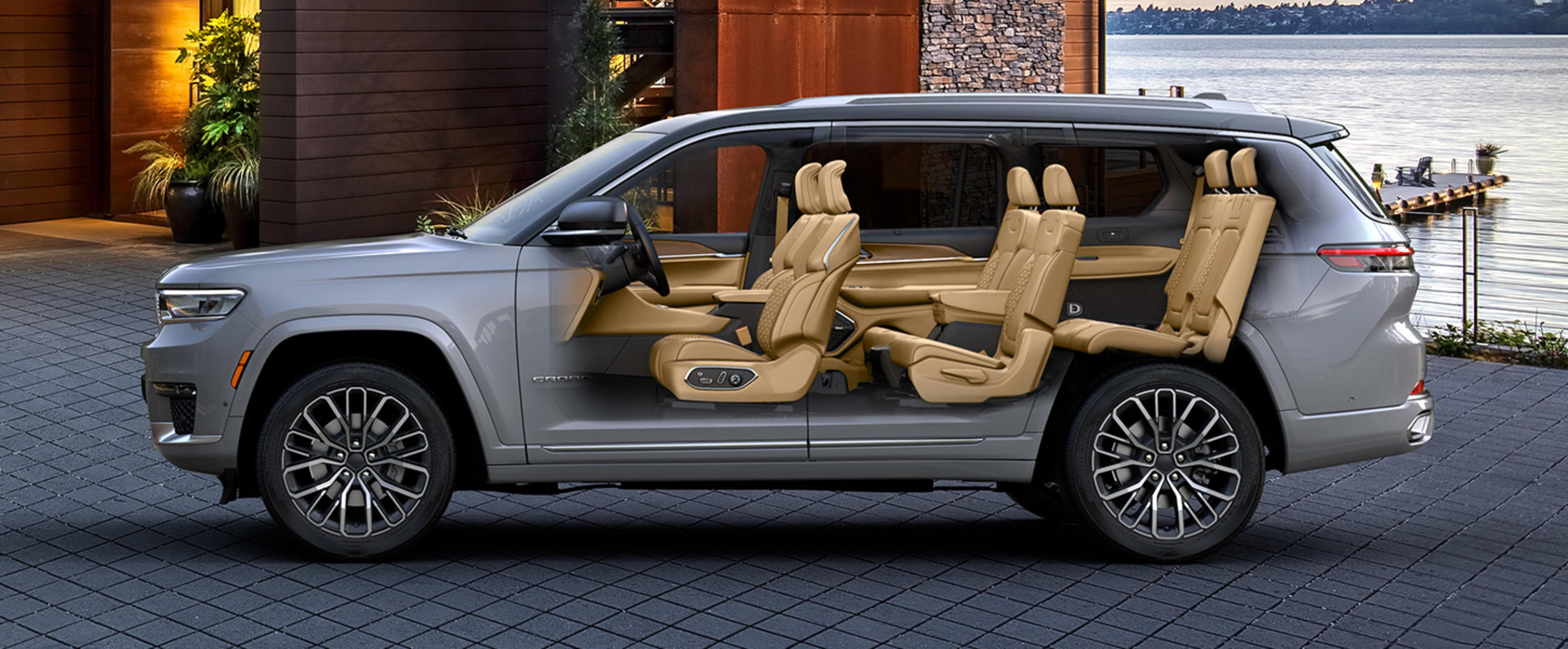 The Grand Cherokee 7-Seater redefines luxury in the realm of SUVs, offering a harmonious blend of opulence, advanced technology, and versatile functionality.
With its impeccable craftsmanship, advanced infotainment system, exceptional comfort, intelligent safety features, off-road capability, and sophisticated exterior design, this vehicle delivers an unparalleled experience for drivers and passengers alike.
Embrace the true meaning of luxury with the Grand Cherokee 7-Seater, available at Tynan Motors today, and elevate your journey to a whole new level of refinement and indulgence.