New Mahindra Pik-Up ute revealed as concept, showroom version due 2027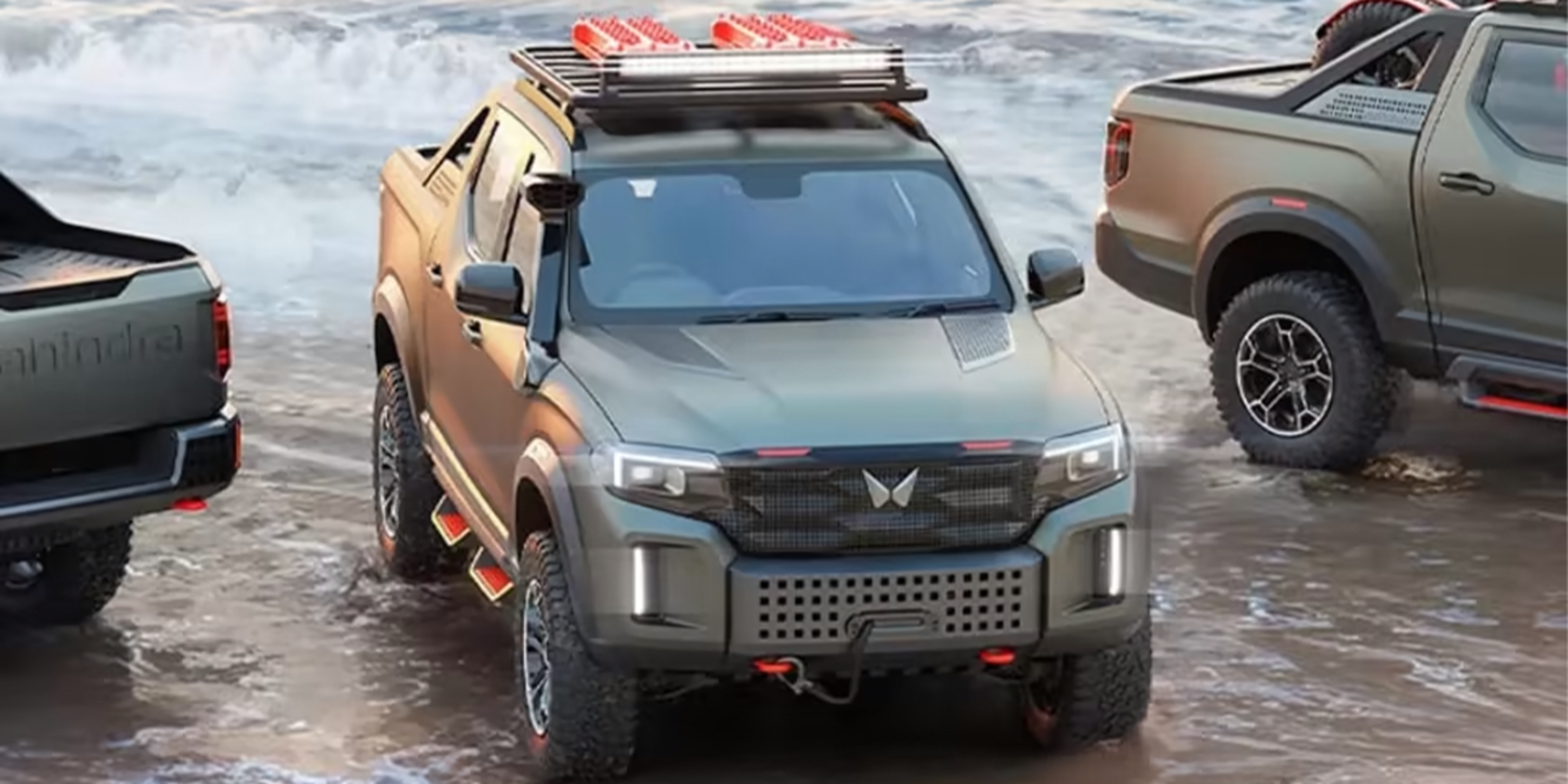 Tynan Motors - 16th August 2023
Prior to the showroom version's anticipated release between 2025 and 2027, the Mahindra Global Pik-Up concept has been unveiled in South Africa.
The design gives a sneak peek at the Indian automaker's plans to upgrade its 16-year-old pick-up from a basic agricultural workhorse to a high-tech global ute that can better compete with top-tier rivals from Toyota, Ford, Mitsubishi, Nissan, and Isuzu.
Mahindra has confirmed that the Global Pik-Up will be offered in Australia, South Africa, India, and several Asian markets in addition to its production model, which is internally referred to as the Z121.
Showroom arival timing is yet to be determined but previous reportings state that first deliveres arrive in 2027, but Indian media suggest that it could arrive sooner, such as 2025.
The Pik-Up idea is said to meet the "highest global and local safety standards," with the goal of a five-star safety certification. It is supported by a modified version of the ladder frame below the new Scorpio, a Ford Everest or Mitsubishi Pajero Sport opponent.
The Scorpio-N, which is sold in India, is where the styling inspiration came from. It has identical front doors and a bonnet, as well as familiar proportions.
With two spare tyres in the tray, red recovery hooks, a bolder black grille design than the production Scorpio, and red-accented side steps, the display car has an off-road-ready appearance.
The interior of the idea isn't seen, but Mahindra says "the infotainment system and immersive audio provide an enjoyable and entertaining journey for passengers," and emphasises a sunroof and semi-automatic parking technologies.
The Scorpio has a 7.0-inch instrument display and an 8.0-inch touchscreen with Apple CarPlay and Android Auto.
The Indian automotive behemoth promises a suite of "Level 2 ADAS"—the name used in the industry for advanced safety technology—which includes adaptive cruise control and lane-centering assistance and is capable of accelerating, braking, and keeping the car in its lane on motorways.
The proposal emphasises a number of safety features, including trailer sway control, sleepy driver monitoring, 5G internet access, and "all-around airbag protection."
According to Autocar India, depending on where it is sold, the production Pik-Up will have an option of turbo-diesel or turbo-petrol engines.
It is believed to use a 2.2-liter turbo-diesel four-cylinder engine from the Scorpio, which produces 129kW and 400Nm in the four-wheel-drive waggon, up from the present Pik-Up's 103kW and 320Nm.
Ensure you keep up to date with all of the latest news and new vehicle arrivals by reading our blogs and staying up to date with Tynan Motors social media posts.