Unveiling Adventure: The Subaru Boost Gear Crosstrek Concept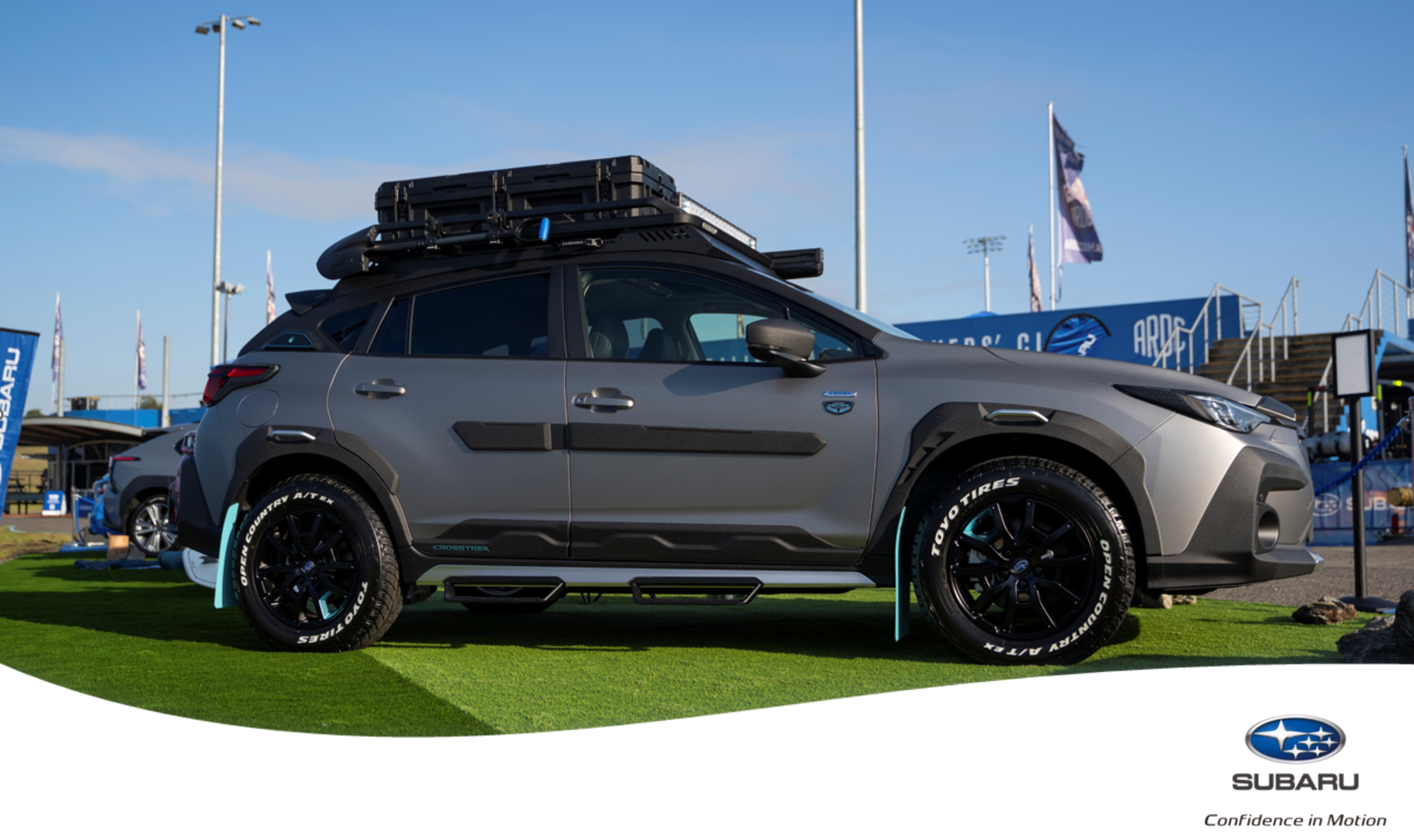 When it comes to off-road adventures and rugged exploration, Subaru has been a trusted name for decades.
In Australia, Subaru is taking this legacy to a new level with the exciting Subaru Boost Gear Crosstrek concept, a vehicle designed to cater to the adventurous spirit in all of us.
In this blog post, we'll delve into the remarkable features and enhancements of this off-road-oriented concept, showcasing how it extends the Subaru Crosstrek All-Wheel Drive capability and appeals to adventure-loving drivers.
Pushing Boundaries with Subaru Crosstrek
Subaru's Crosstrek has always been a symbol of versatility and capability, with its Symmetrical All-Wheel Drive system and impressive 230mm of ground clearance. However, the Subaru Boost Gear Crosstrek concept takes these capabilities to new heights, all thanks to valuable feedback from adventurous customers.
The first thing that grabs your attention about the Boost Gear Crosstrek concept is its off-road readiness. It's equipped with all-terrain tires and a suspension lift kit, ensuring it can tackle rugged terrains with ease. Not just functional, it's also a sight to behold with its distinctive matte wrap, hood decal, and front and rear under guards. These enhancements are complemented by durable, scratch-resistant paint on select external surfaces, making it ready for any adventure.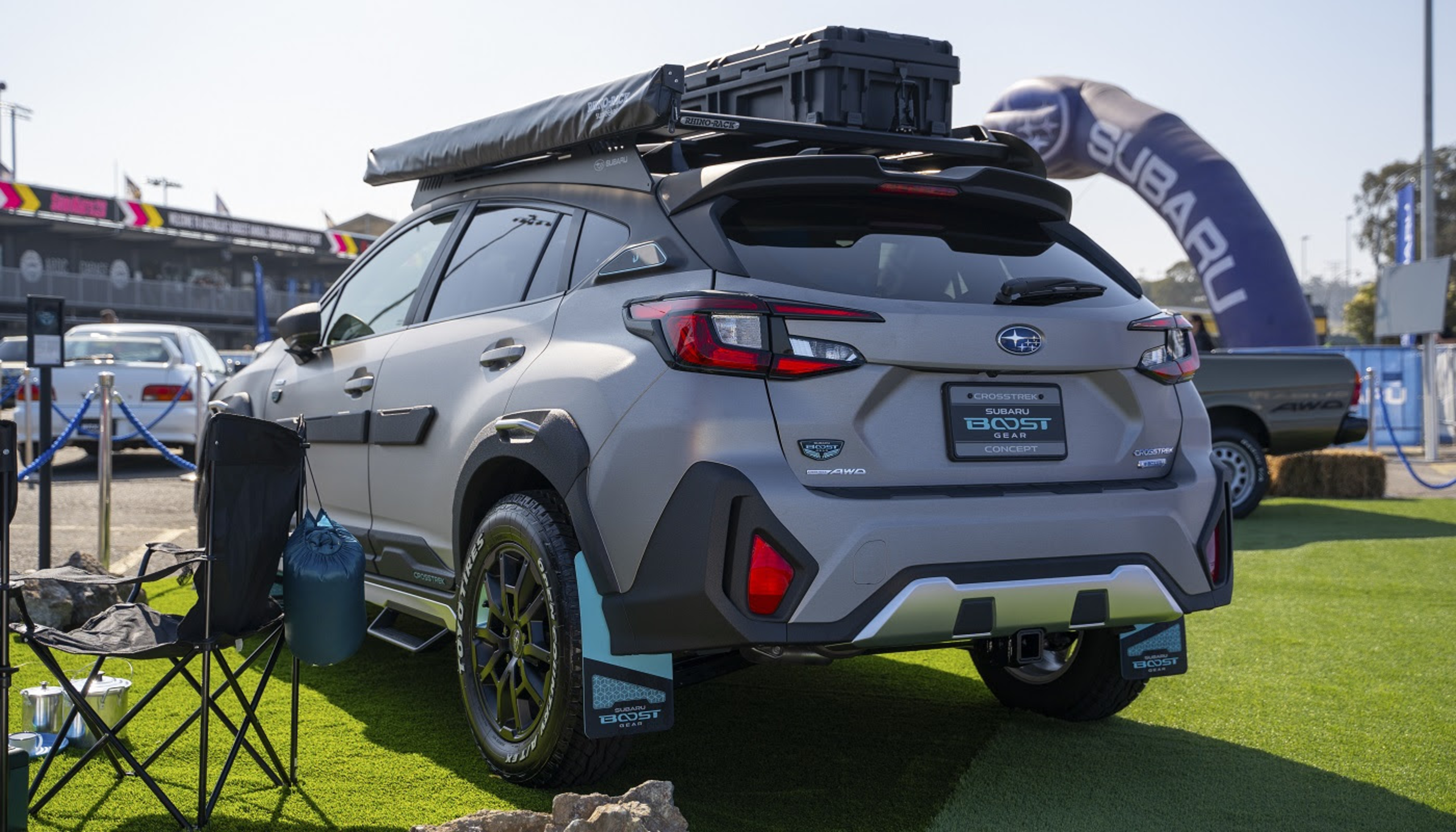 Subaru knows that appearances matter, especially for adventure seekers. The Boost Gear Crosstrek concept doesn't disappoint in this department either. Off-road accessory wheels, rally-style mud flaps, and additional fog lamps not only improve its visual appeal but also enhance its performance. All of these features are accented by the signature 'Subaru Boost Gear Crosstrek concept' turquoise accents, giving it a unique and eye-catching look.
User-Friendly Functionality
Subaru has thoughtfully integrated user-friendly features into the Boost Gear Crosstrek concept. It includes alloy side steps, a rubber bonnet protector, and a rubber lamp protector that conveniently serves as support for bikes or skis. The side cladding transforms into a tool holder, and there's even a magnetic rear quarter tool or phone holder. A front wide fender adds a rugged appearance, and it also functions as a bar that can hold an action camera.
For those who enjoy outdoor activities, the Boost Gear Crosstrek concept comes prepared. It features a shade awning and a storage platform by Rhino-Rack fitted with an LED light bar. LED lights mounted in the front grille illuminate your path during extensive treks, ensuring that you're well-equipped for any adventure.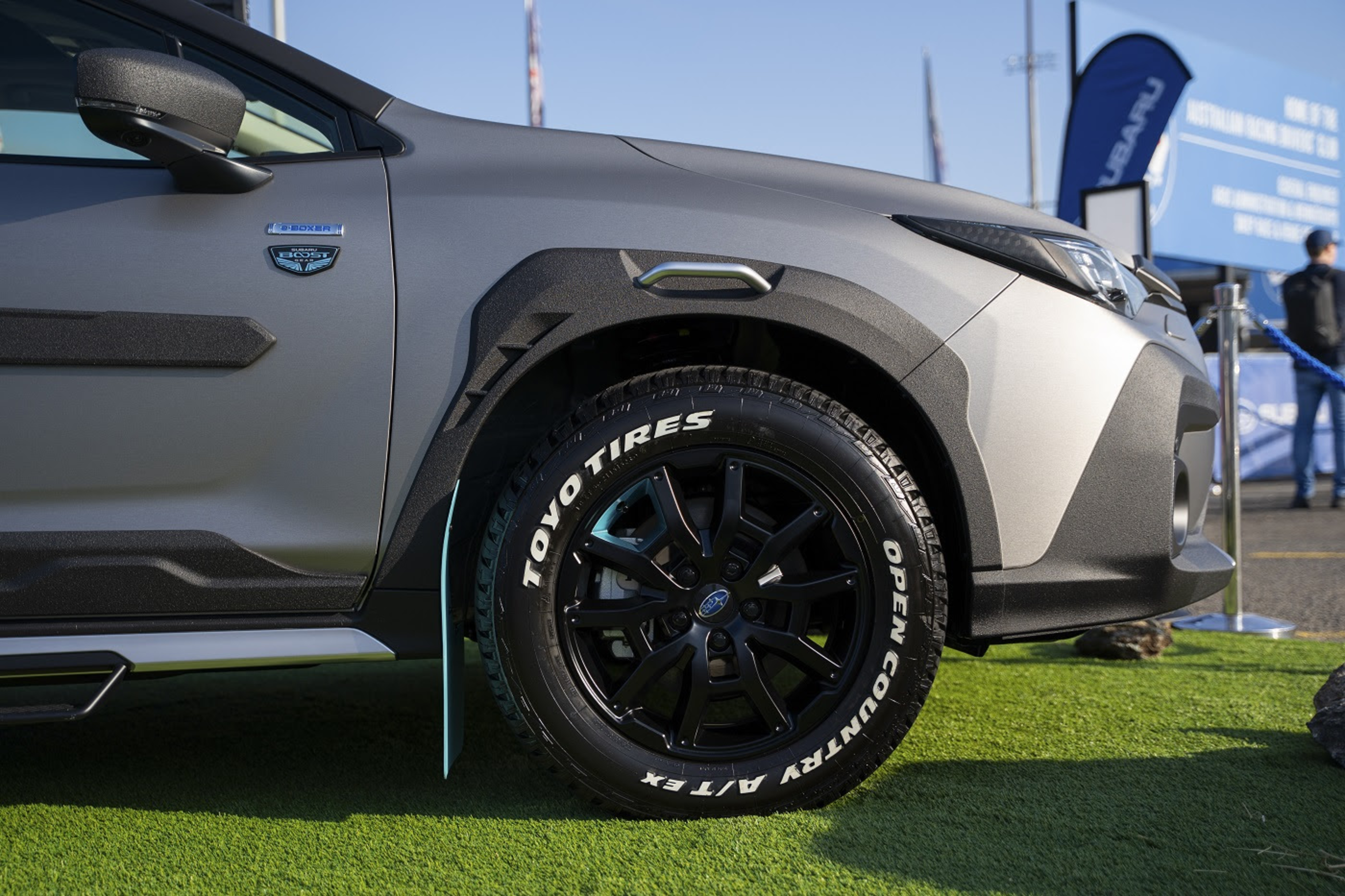 Subaru's Commitment to Adventure
Blair Read, Subaru Australia's Managing Director, aptly describes the Boost Gear Crosstrek concept as "gear that boosts the owner's use and enjoyment from their vehicle." Subaru understands that its owners are passionate about exploring the great outdoors, and this concept vehicle is a testament to their commitment to enabling and enhancing those experiences.
The Boost Gear Crosstrek concept was initially showcased at the Tokyo Auto Salon and is now touring Australia. It made its first appearance at the SubiNats owners' festival, where Subaru owners and enthusiasts had the chance to witness this exciting concept up close. As Blair Read concluded, "We are sharing the Subaru Boost Gear Crosstrek concept with our owners as we look at extending our offerings in this space."
In conclusion, the Subaru Boost Gear Crosstrek concept represents Subaru's dedication to adventure and its unwavering commitment to providing its customers with vehicles that can handle any terrain. With its off-road enhancements, user-friendly features, and rugged aesthetics, it's a dream come true for those who live for adventure. Stay tuned for more updates as Subaru continues to explore new horizons in the world of off-road exploration and adventure.
Ensure you search the Subaru Range at the Tynan Showrooms located in Albion Park and Sutherland, or online here.