Unveiling the Exciting Features of the Hyundai Santa Fe SUV: Elevate Your Driving Experience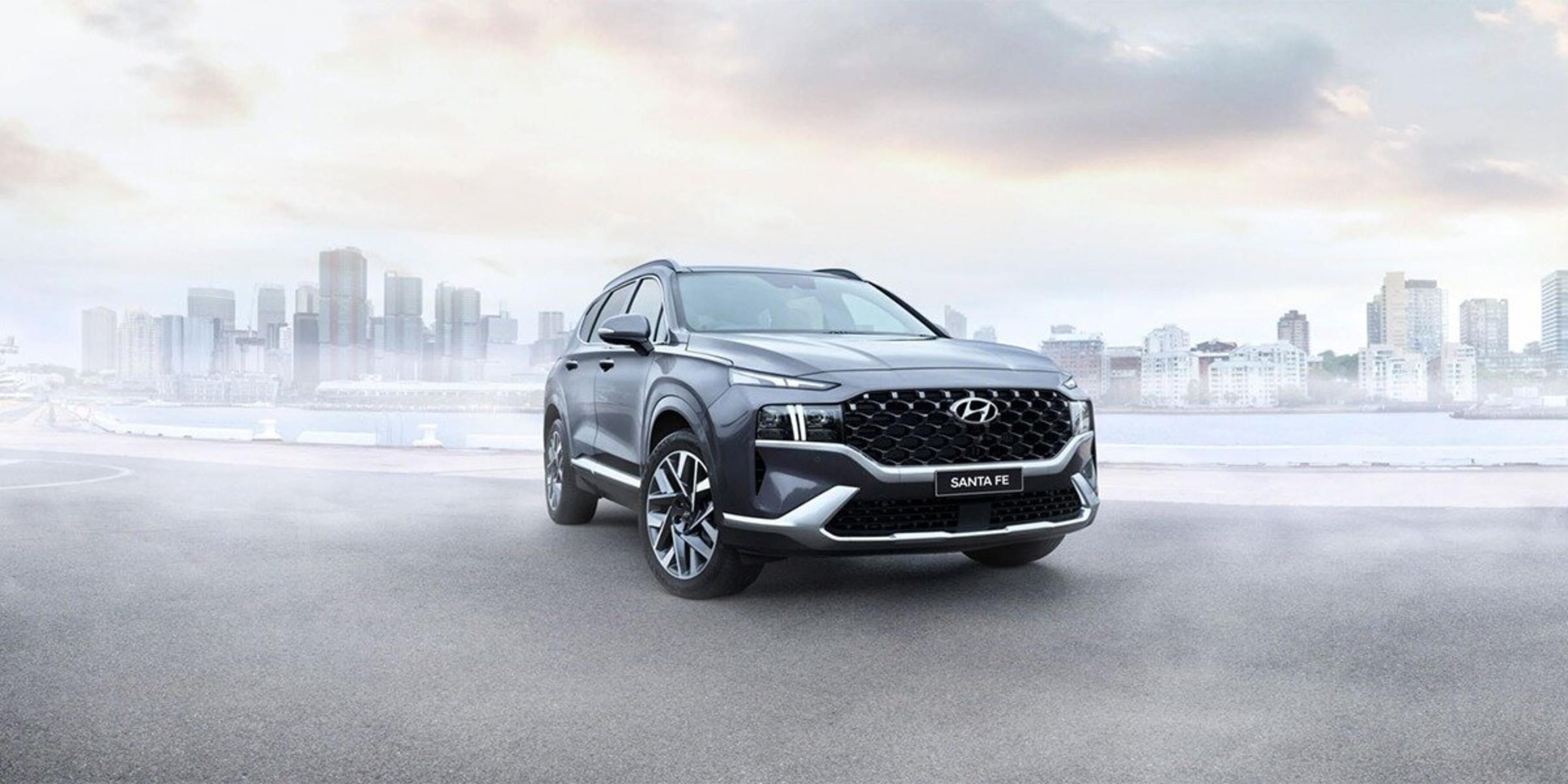 Tynan Motors - 27th June 2023
At Tynan Motors Kirrawee, we are proud to offer the Hyundai Santa Fe SUV, a vehicle that effortlessly combines style, performance, and advanced technology. Whether you're navigating city streets or embarking on an off-road adventure, the Santa Fe is designed to exceed your expectations.
In this blog post, we will explore the exciting features of the Hyundai Santa Fe, highlighting why it's the perfect vehicle for those seeking a luxurious and technologically advanced driving experience.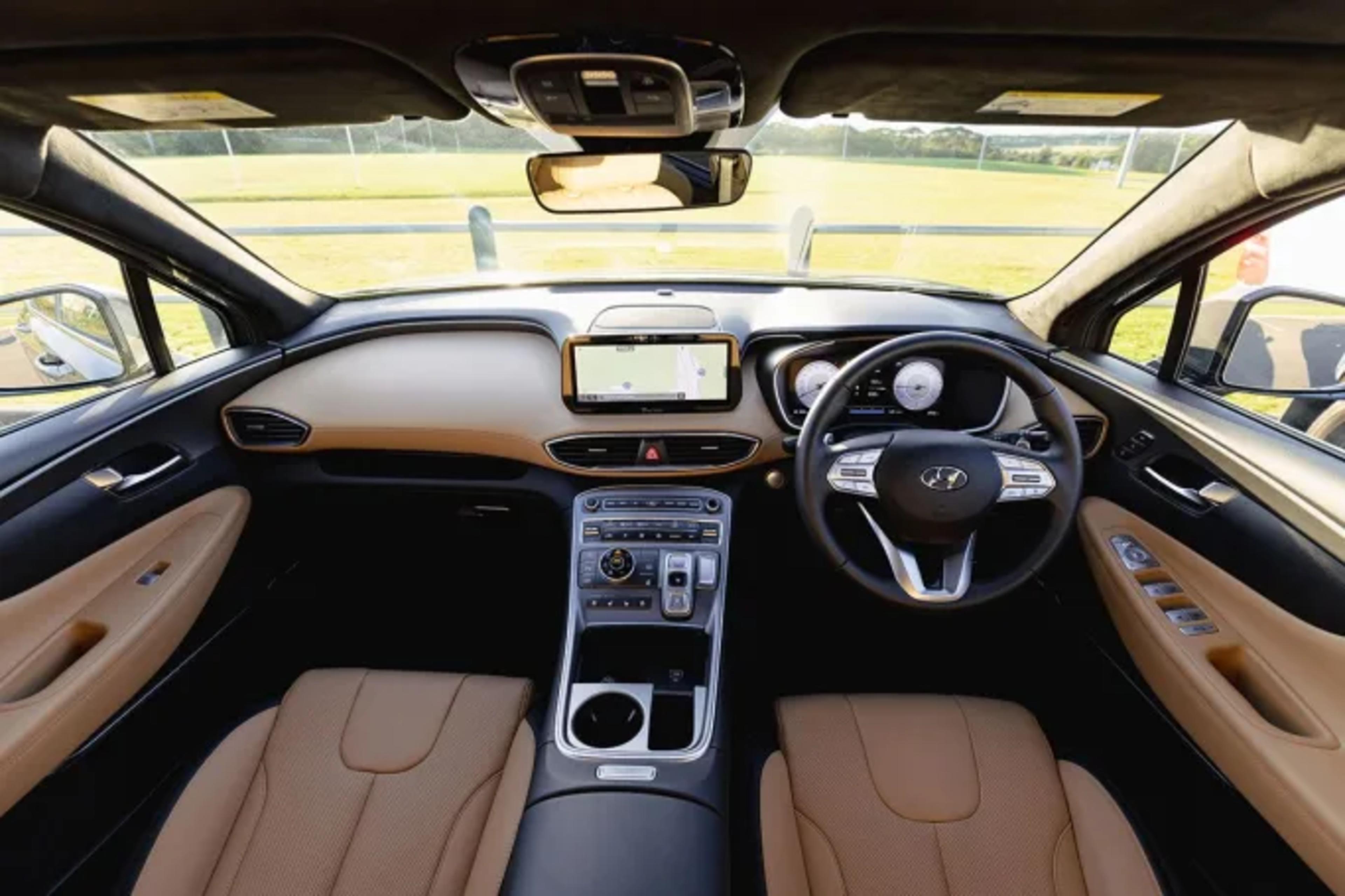 Spacious and Luxurious Interior:
Step inside the Hyundai Santa Fe, and you'll be greeted by a spacious and luxurious interior. With seating for up to seven passengers and ample legroom, this SUV offers comfort for the whole family. The available premium leather seats and power-adjustable driver's seat with memory function provide a touch of luxury. Additionally, the Santa Fe offers plenty of cargo space, making it ideal for road trips, shopping sprees, or any adventure that requires extra storage.
Advanced Safety Features:
The Hyundai Santa Fe prioritizes safety with its comprehensive suite of advanced safety features. The vehicle is equipped with technologies like Forward Collision-Avoidance Assist, Blind-Spot Collision-Avoidance Assist, Rear Cross-Traffic Collision-Avoidance Assist, and Lane Keeping Assist. These features work together to help prevent accidents and keep you and your passengers safe on the road. The Santa Fe also boasts a Surround View Monitor that provides a bird's-eye view of your vehicle, making parking and maneuvering in tight spaces a breeze.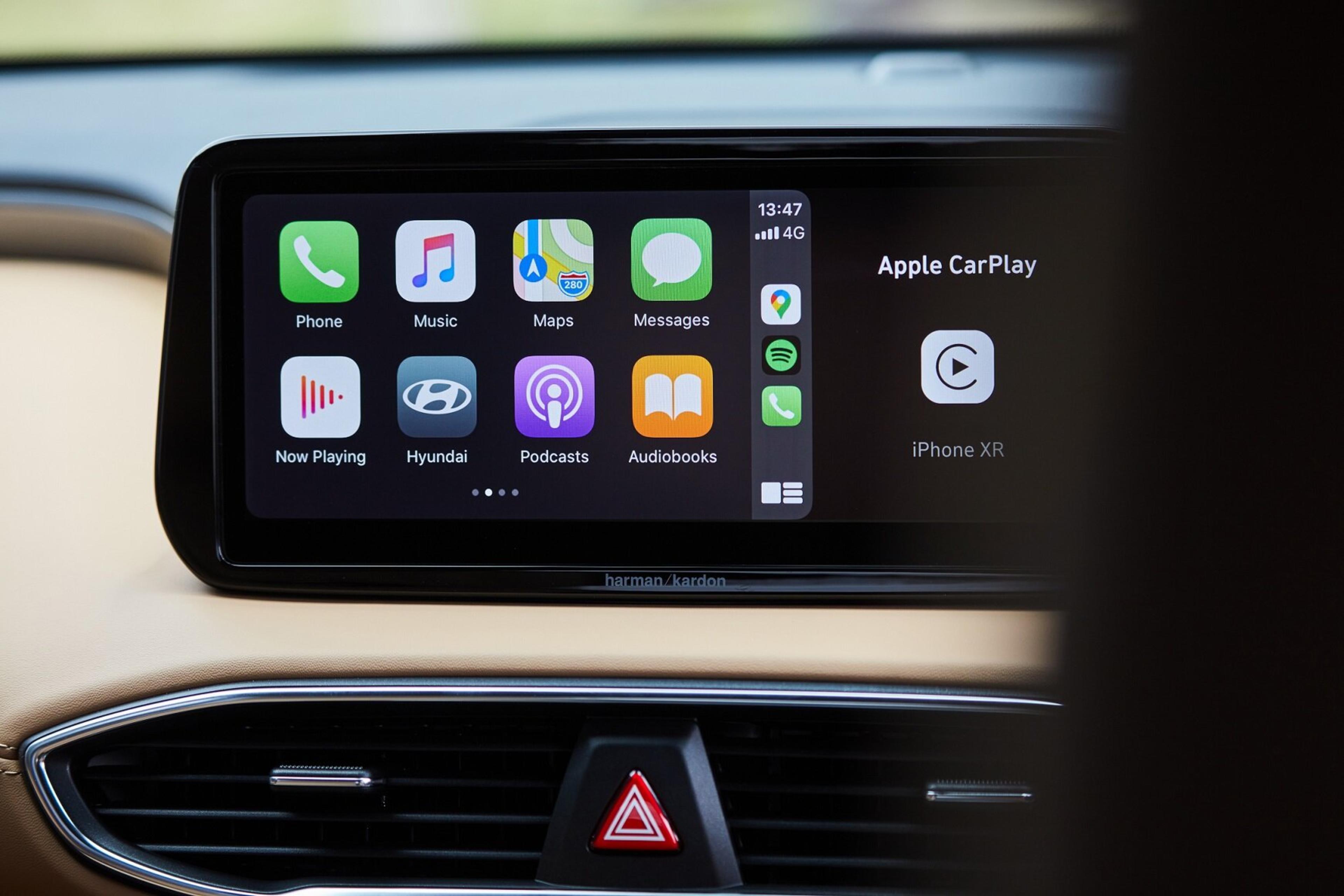 Cutting-Edge Infotainment and Connectivity:
Stay connected and entertained on the go with the Santa Fe's cutting-edge infotainment system. The SUV features a touchscreen display that integrates seamlessly with Apple CarPlay and Android Auto, allowing you to access your favorite apps, make hands-free calls, and stream music effortlessly. With the available premium sound system, you can enjoy a concert-like audio experience during your drives. The Santa Fe also offers USB ports and wireless charging options to keep your devices powered up on long journeys.
Smart Convenience Features:
The Santa Fe is designed to make your life easier with its smart convenience features. For instance, the available hands-free smart liftgate allows you to access the rear cargo area by simply standing near the vehicle with the key fob in your pocket. The SUV also offers a panoramic sunroof that provides an open and airy feel to the cabin, enhancing the overall driving experience. Additionally, the Santa Fe offers a Head-Up Display that projects essential information onto the windshield, ensuring you can stay informed without taking your eyes off the road.
Dynamic Performance and Efficiency:
Underneath its stylish exterior, the Hyundai Santa Fe delivers impressive performance and fuel efficiency. The available turbocharged engines provide a responsive and exhilarating driving experience, while the smooth-shifting automatic transmission ensures a seamless ride. The Santa Fe also offers selectable drive modes, allowing you to customize your driving experience based on road conditions and personal preferences.
The Hyundai Santa Fe SUV, available at Tynan Motors Kirrawee, is a vehicle that seamlessly combines style, performance, and advanced technology. From its striking design and spacious interior to its cutting-edge technology features and powerful performance, the Santa Fe offers a luxurious and technologically advanced driving experience. Visit Tynan Motors Kirrawee to discover the Hyundai Santa Fe for yourself and elevate your driving experience to new heights.